---
YAMAMURA Koji Works Archive
Yamamura Animation are producing YAMAMURA Koji's Archive website since 2020. It is suported by Agency for Cultural Affairs, Goverment of Japan, Media Archive project. A Material photographs are published mainly focusing on the original works of animation artist Yamamura Koji.
Currently around 10,300 images can be viewed.

>YAMAMURA Koji Works Archive








---
New Animation short & Picture book Dreams into Drawing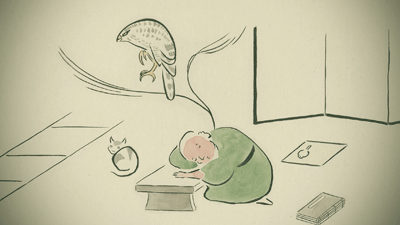 Short animation / 23rd August 2019 / 10min 10sec / Japan / 5.1ch, Stereo / Vista / 4K / Dialogue: English, Japanese
Synopsis
The painter KUWAGATA KEISAI lived over 200 years ago. He illustrated Ways to Sketch a series of picture books depicting humans and animals, all richly expressed. One day he was sketching a carp when suddenly he fell asleep and, in his dream, transfigured into a carp. The carp was enjoying his swim, but when a fisherman caught him things suddenly took a turn for the worse...
World Premiere at Friends & Neighbors: Japan program in 29th February 2020.
3rd New York International Children's Film Festival, US, New York, 2020.02.21-03.15, Site
Picture Book:
Monthly Kodomo no Tomo February 2021 issue
Dreams into Drawing
Text & Illustration: Yamamura Koji
Fukuinkan Shoten Publishers
2021.02.01
Official Site: www.yamamura-animation.jp/yumeminoe.html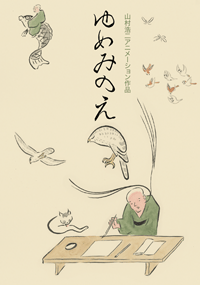 DVD


2020.05
Yamamura Animation


General customer sales: Amazon Disc on Demand


Library, audiovisual library, commercial use sales: BBB
Sale in Japan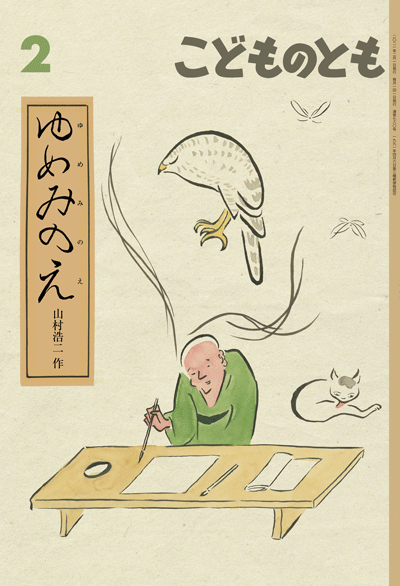 Picture Book
Kodomo no Tomo February 2021 issue
Text & Illustration: Yamamura Koji
Fukuinkan Shoten Publishers
2021.02.01


---
New Feature Animation project A Dozen Norths co-production with MIYU in France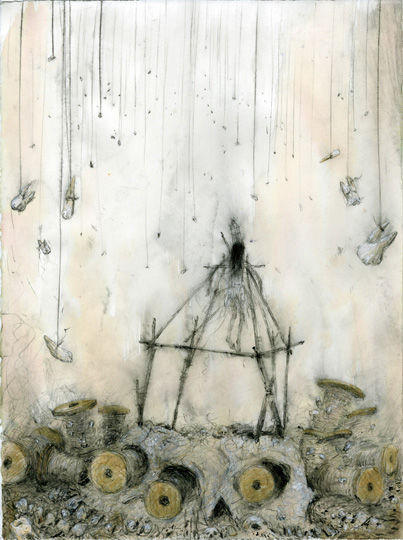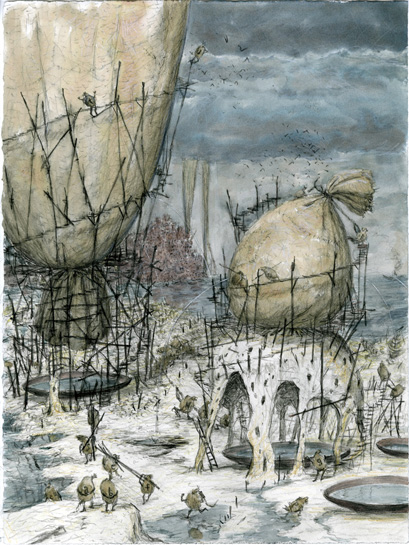 Yamamura Koji have drawn the cover illustration with brief text for the monthly literature magazine "Bungaku kai" from April 2012 to December 2014.
Those cover images were concept to make an unseen animation movie.
He is start to realize it as a new animation A Dozen Norths that is based on "Bungaku kai" cover images and text. Running time will be 15 minutes. This movie's music by Dutch indie jazz musician Willem Breuker.


---
3rd International Animation Exhibition
"The Global Animations Of Chinese and Japanese Cultural elements"
2019.12~、北京UCCA、Poly International Cinema、Southwest Minzu University、Communication University of China、The Central Academy of Fine Arts (CAFA)

Dreams into Doawing official selection
3rd New York International Children's Film Festival
US, New York, 2020.02.21-03.15, Site